Program in Industrial Ecology
The primary objective of the Program in Industrial Ecology (PIE) is to provide University of Michigan graduate students fundamental skills in, and knowledge of, industrial ecology methods and applications. PIE's certificate complements any field of study by providing specialization in technological and industrial innovation, consumer behavior and consumption patterns, policy and regulatory issues, and economic factors and market forces to achieve more sustainable systems. Participating students will be better prepared to design and manage natural and industrial systems to meet human needs in an environmentally, economically and socially sustainable manner.
Due to the interdisciplinary emphasis of the Program in Industrial Ecology, required courses are offered from a variety of University of Michigan units, including Environment and Sustainability, Engineering, Public Health, Public Policy and the Business School.
Faculty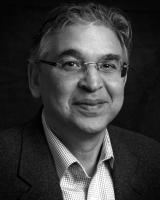 Greg Keoleian, Ph.D.
Professor and Co-Director, Center for Sustainable Systems
Email: gregak@umich.edu
Dr. Keoleian co-founded and serves as director of the Center for Sustainable Systems. His research focuses on the development and application of life cycle models and metrics to enhance the sustainability of products and technology. He has pioneered new methods in life cycle design, life cycle optimization of product replacement, life cycle cost analysis and life cycle based sustainability assessments ranging from energy analysis and carbon footprints to social indicators.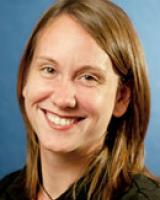 Associate Professor
Email: sheliem@umich.edu
Dr. Miller joined the SEAS faculty in Fall 2010. Her research interests center around the life cycle impacts of energy. Recent work focuses on the non-carbon aspects of biofuels, such as disruptions to the nitrogen cycle and changes in land use. Interests also include advancing Life Cycle Assessment methods to analyze dynamic and emerging systems, such as the development of electric grids in developing countries. She teaches Environmental Systems Analysis at the graduate level and Ecological Issues at the undergraduate level.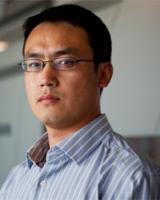 Associate Professor
Email: mingxu@umich.edu
Ming Xu joined the SEAS faculty in Fall 2010. He has a courtesy appointment with the Department of Civil and Environmental Engineering at the University of Michigan. He is also a core faculty member in the Center for Sustainable Systems. He is interested in developing and applying interdisciplinary system-based analytical tools to understand complex sustainability issues.